This agenda is a work-in-progress and will be regularly updated.
SUNDAY, June 26, 2016
Welcome to the 2016 CEOs for Cities Spring Cluster Workshop in Des Moines! In town early? You're in luck - enjoy the famous Des Moines Art Festival. We will provide you with a VIP Pass! Registration will be at the Marriott Hotel, followed by a welcome reception. Enjoy dinner on your own in Des Moines.
Embassy Club — 34th Floor
 8 a.m. Welcome Remarks
8:15 a.m. Morning Keynote // Ryan Gravel
9:45 a.m. Cross-Sector Challenges, Opportunities, Successes
City Clusters present on cross-sector collaboration successes in their cities.
Cleveland Cluster – Cleveland's Anchor District Development Strategy
Chris Ronayne, President, University Circle, Inc.; Debbie Berry, VP, University Circle, Inc.;  Rachel Downey, President, Studio Graphique
Cleveland's 21st Century renaissance comes from a community development strategy clustered around competitive advantages in health and tech, arts and culture, and waterfront amenities yielding unparalleled neighborhood development.  Three of the Cleveland's emergent neighborhoods are University Circle, home to the Cleveland Clinic, Case Western Reserve University, and the Cleveland Orchestra, Gordon Square home to the Cleveland Public Theater, Nearwest Theater, and the Capitol Theater, and Downtown's Northcoast Harbor, home to the Rock and Roll Hall of Fame, the Great Lakes Science Center, a new Convention Center and the Brown's stadium.  Representatives from the Cleveland cluster will discuss how multiple anchor institutions in these districts are organized to create place-based outcomes of new housing, connected infrastructure, and experience driven new neighborhood brand platforms.  From University Circle on the city's east side, to Gordon Square on its west side, to Northcoast Harbor at the downtown center on the lake, each neighborhood casts its own unique experience attracting new visitors, residents, and workers and, with it, an entirely new city experience.
St. Louis Cluster – Innovation Districts: Leveraging the Power of Partnerships.
Hank Webber, Executive Vice Chancellor, Washington University;  Dennis Lower, President + CEO, Cortex innovation Community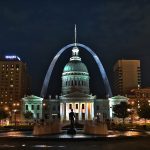 The presentation will focus on the Cortex innovation district,  a partnership between Washington University, BJC Healthcare, the University of Missouri- St. Louis, Saint Louis University, and the Missouri Botanical Garden. It is home to a vibrant 200-acre innovation hub and technology district integrated into St. Louis' historic Central West End and Forest Park Southeast residential neighborhoods, surrounded by nationally ranked universities and medical centers and abundant cultural and recreational assets. The area has been described as a little European, a little New York and totally St. Louis.
Milwaukee Cluster – The Commons & Milwaukee Succeeds - Complementary Cross-Sector Efforts
Michael Hostad, Executive Director, Innovation in Milwaukee (MiKE); Marcus White, Vice President, Civic Engagement, Greater Milwaukee Foundation; Joe Poeschl, Co-Founder, The Commons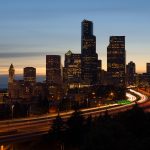 Milwaukee Succeeds is a cradle-to-career partnership that is not only cross-sector, but engages charter, traditional public, and voucher schools in a collaboration in a city where education matters have been highly divisive. Early indicators show that relationship and trust-building can lead to real success in the classroom and beyond.   The Commons is a regional collaborative of business and academia formed to accelerate student entrepreneurial skills. The Commons partners with 22 colleges and universities in Southeast Wisconsin to augment campus learning with hands-on, project-based skills development. Students form interdisciplinary teams to work on real-world projects that build experience and develop the fundamental skills necessary to create successful new ventures or innovate within an existing company.
Overview of the Columbus, Ohio National Meeting September 27-29
Dan Sharpe, Director, Community Leadership & Nonprofit Effectiveness, The Columbus Foundation
Kelley Griesmer, Director of Special Projects, The Columbus Foundation
Following the presentation by Dan and Kelly, Clusters will meet to identify takeaways from the workshop and to determine next steps in their cities. If you are not from a Cluster city please join Lee Fisher at his table.
2:30 p.m. Closing Remarks
Honorable Frank Cownie, Mayor, City of Des Moines
Lee Fisher, Senior Advisor, CEOs for Cities